LEAD PASTOR
Dan was raised in Mondamin, Iowa. He is a graduate of Nebraska Christian (NC) earning a Bachelor of Arts degree in Youth Ministry and has earned his Master of Arts in Christian Ministry with a focus on Discipleship and Church Ministry from Liberty University. He is currently working on a Ph.D. in Bible Exposition from Liberty University. While attending NC, he met his wife, Nina. They were married on February 23, 2002. Dan and Nina have two beautiful children, their son Micah and their daughter Naomi. He has been in the ministry since September of 2001 and has served churches in Iowa, Utah and now Idaho. He currently serves on the executive board as Chairman for Intermountain Christian Camp and is the Treasurer for the East-End Ministerial Alliance.
He came to Kimberly Christian Church in January of 2008 as the Youth and Family Pastor and became the Lead Pastor in October of 2012. His passion is discipleship. Dan's favorite verse is 1 John 2:6, "Whoever claims to live in Him must walk as Jesus did." He believes people will be won to Jesus through relationship and example.
Dan enjoys the outdoors, especially the mountains. He enjoys fishing, hunting, golf, basketball, baseball, football, paintball, camping, hiking, and spending time with his awesome family. Dan enjoys music and likes to sing, play his guitar, and djembe (Jem-bay). He loves the Chicago Bears and Chicago Cubs! His favorite dessert is chocolate, and he is an avid coffee drinker!
You can connect with Dan on:
Facebook- https://www.facebook.com/pastordan4
Twitter- @pastordan4
Personal Blog- exalthisname.wordpress.com
Email- dan1john2.6@gmail.com
YOUTH & FAMILY PASTOR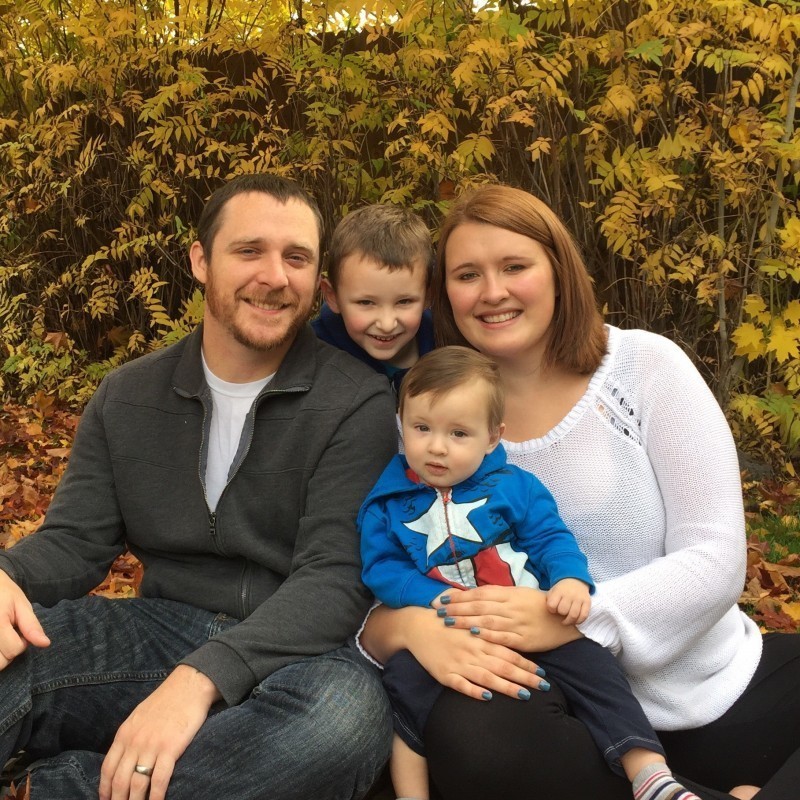 Caleb grew up in Gooding, Idaho where he lived until he graduated in 2007. It is also, where he met his wife Katie while they were still in school together. He has always been involved with the church, and early in Caleb's life, he felt that God was calling him to be in full-time youth and children's ministry. After high school, Caleb continued his education at Boise Bible College where he attended for four years and received a Bachelor of Science in Youth Ministry. During his time at BBC Caleb interned at the Vale Christian Church where Caleb moved to full time once he finished college. He was there for a total of four years, and Caleb was in charge of the Youth ministry and was the Head of the Education Department as well. After his ministry in Vale, Caleb moved with his family to The Dalles, Oregon where up until recently, he had been serving as the Youth and Children's Pastor for The Dalles First Christian Church. He started with Kimberly Christian Church in December of 2016.
Caleb and Katie got married while they were both at Boise Bible College, and they graduated together in 2011. They now have two boys together, Benaiah and Jeffrey. Ben and Jeff have blessed their parents, but also, do a good job being true boys and keeping their parents on their toes.
One of Caleb's greatest joys in Children and Youth Ministries is seeing the transformation that comes from the students when they begin to understand the love that God has for them. Not only this but seeing the students step up and start doing ministry for themselves.
Caleb's interests include music, basketball, football, paintball, board games, video games, Mountain Dew, movies, reading, hearing great jokes and laughing, all things Marvel, and spending time with family and friends.
CHURCH SECRETARY
Nina Daugherty was born and raised in Louisiana until she was nine when her family moved to Iowa. She is a graduate of Nebraska Christian College. She has her Associate of Arts degree in Christian Education and is working towards her bachelor's degree in Interdisciplinary Studies of Religion and Behavioral Science. She is the wife of Daniel Daugherty, our Lead Pastor. She and Dan have two children, Micah and Naomi. She enjoys painting, photography, graphic design, paintball, hiking, swimming, and playing guitar.
"Now to him who is able to do immeasurably more than all we ask or imagine, according to his power that is at work within us." - Ephesians 3:20
ELDERS
Dale Hammond, Chairman
Jeff Hembd
Mike Forsyth
F.T. Freestone